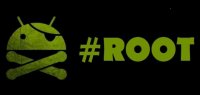 What once seemed a far fetched scenario has now become a reality. With the help of a simulator app called VMOS, you could now run various root apps on unrooted Android devices. Refer to the instructions given in this guide to know more.
VMOS creates a virtual Android environment in which you could install any root apps, without actually rooting your device. But that's just one of its many amazing features. Let us begin the guide on how to run root apps on any unrooted device by having a look at all of the features of the VMOS app.
What is VMOS
VMOS is a virtual machine that allows you to run the Android OS inside your primary Android device. It is similar to VMware for PC or Android Developer Studio provided by Google. VMOS contains the entire Android system, based on Android Lollipop (5.1.1) within itself. You just have to run it as any other normal APK and let the app do the rest.
The best part about this application is whatever action you perform, it remains within this app only. It will have no effect as such on your device. In case if something happens to your device, i.e. by installing a rooted app or for any reason whatsoever, simply uninstall VMOS.
So let us now have a look at what all could be done using this app. But before downloading the app, have a look at the requirements needed for this app to run. Please make sure that your device meets these requirements, otherwise, you may experience lags while using the app
Requirements
RAM: At least 3GB of RAM is recommended.
Internal Storage: Minimum 32GB
Android Version Required: Android 5.1.1 or above
Download
VMOS is an APP software based on Virtual Machine. VMOS can be installed in the form of a normal APP to Linux or Android system through VM technology. That is to run another complete Android system through an application and is out of control of the host system.
www.vmos.com
Create a Fake Phone Environment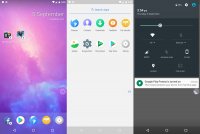 VMOS creates a working Android environment, with pre-installed apps such as Google Apps, Contacts, Call Logs, Browser, Downloads, File Browser, etc. It runs on
Android 5.1.1
as a native OS with all its functions, features, UI exactly similar to what the native Android provided. This includes the Notification panel, Settings menu, etc. Not only this, you could even use the Play Store to install any of your preferred apps. Just make sure to sign in with your primary Google ID.
Root Support
Now comes the most interesting part of the guide on how to run root apps on any unrooted device. The virtual machine that you create in VMOS could be rooted as well. This allows you to use any of the rooted applications inside it. The best part? It wouldn't affect your primary device in any way whatsoever. When you root your device, it is limited to this app only. Your device remains unrooted and warranty remains intact. This way, you could use all the rooted apps without even rooting your device.
Follow the below steps to root your device (all the below steps are to be performed inside the VMOS app only):
Go the Settings option.
Navigate to About phone.
Tap on Build number 7 times.
Go back to Settings and select Developer options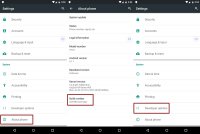 Under the Debugging section, enable the ROOT toggle.
Restart the app once.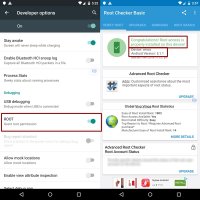 That's it. Root access is now available on your virtual machine. Now give various rooted apps and
Magisk modules
a try. Moreover, if you need to check whether the simulator has been successfully rooted, you may use the
Root Checker
app for the same.
Multiple Accounts: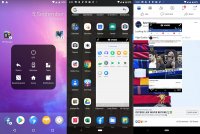 Using this app, you could run two different versions of the Android System. As a result, it gives you the ability to duplicate apps and use two different accounts of the same app simultaneously. For example, you could use your primary device to manage your personal account and at the same time manage your work profile inside VMOS. Another useful feature of this app is the ability to run in a floating window, which makes it even more easy to manage both the Android System simultaneously.